Regular price
Sale price
£75.00 GBP
Unit price
per
Sale
Sold out
The Delrin upper and Chubby lower combo kit gives you best balance for your rig. The heavy weight lower links provide down low weight on the axles, while the delrin uppers keep chassis weight low. The high clearance rear offers a good flat area off the skid for a better break over angle for better crawling.
Designed for Element Senduro/Trailwalker with panhard setup in a 12.3" (313mm) wheelbase
Steering links sold separately.


Delrin (1/4") is the lightest and slides the best over rocks, logs, and other trail debris.
Chubbies (5/16") is the big daddy for weight. It's made of brass rod and is very stout. This is great for that massive down low weight that crawlers often need to stay planted to the ground.
High Clearance Option:
The high clearance option gives you a bend on the rear lower links to help clear obstacles. You may find on certain vehicles this will leave your drive shaft more exposed to damage. Some folks will put spacers between the link and rod end to achieve to clock the driveshaft upwards out of the way.
Rod Ends:
D-links uses the Traxxas revo rod ends with our product. They have proven to be reliable and long lasting. We do sell replacement rod ends in case you wear yours out.
 
FAQ:

Q:Why don't we do aluminium?

A: Aluminium tends to grab at rocks and stick to them. It also bends fairly easily, for this reason we don't do aluminium links. If you are wanting light, Delrin will slide better and hold up better then aluminium and is super light.



Q: Why not stainless, doesn't it weigh the same as brass?

A: Stainless and brass are similar in weight, however we found that brass seems to slide better over obstacles.
Share
View full details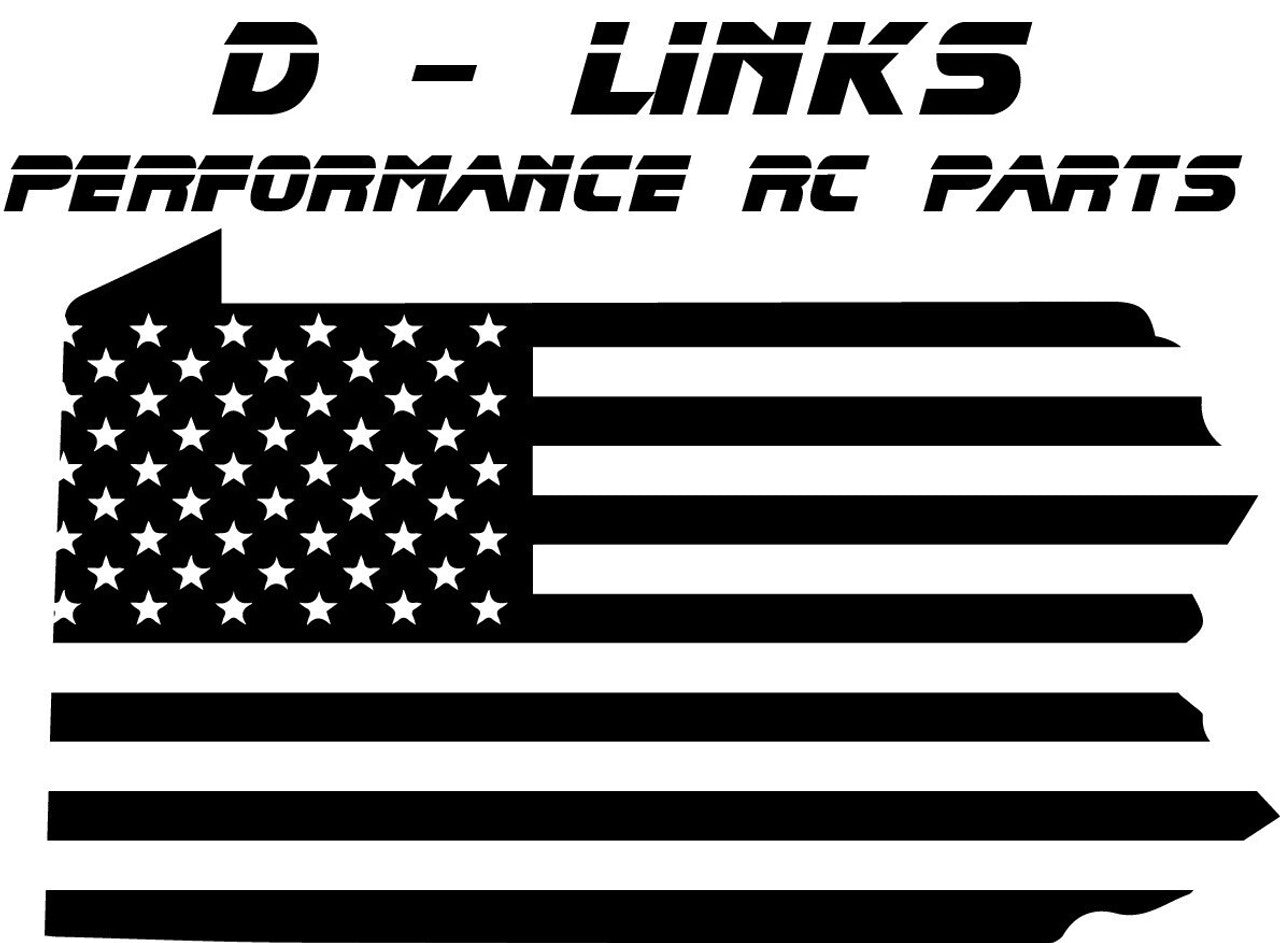 Chassis Kits
Save on our chassis kits - over 15% off when you buy a kit - kits include: Chassis rails, carbon spaces, skid, sliders and cheater bumper - CLICK HERE FOR MORE
Fast UK Shipping

Items posted out next working day

Hassle-Free Exchanges

Any unopenned item can be returned within 14 days